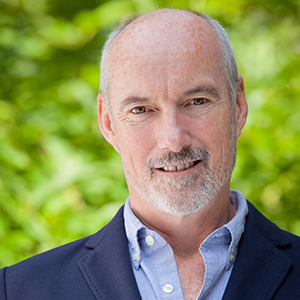 Co-Founder, Agent | Berkshire Property Agents
Berkshire Property Agents
12 Railroad Street
Great Barrington, MA 01230
Email Website Phone: 413-528-6800 Fax: 413-528-6882
About Tim
Tim Lovett co-founded Berkshire Property Agents (with Jen Harvey) in 2007 with the goal of creating a full-service real estate company that would combine state-of-the-art marketing with hyper-local personal service. A son of the Berkshires who grew up on Otis Reservoir and attended high school in Lee before graduating from St. Michael's College, Tim worked in global advertising in New York for 20 years, often in London and Paris, while also building a software company with offices in Tokyo and New York.
Tim returned to the Berkshires full-time in 2000, and is well-versed in the needs and concerns of both weekenders and year-round residents. He especially enjoys introducing the Berkshires to newcomers, helping them discover the region's cultural bounty and natural beauty by recommending everything from favorite restaurants and farmer's markets to boat launches and hiking trails.
Tim has developed an unrivaled reputation by being industrious and gregarious. He aims to make the process of buying or selling a house a pleasurable experience for all parties. His enthusiasm for real estate comes from his self-professed "obsession" with houses. He lives in a restored, vintage cottage on Lake Garfield in Monterey, where he fulfilled one of his longtime dreams by building a boathouse with a lakefront sleeping porch. He recently bought and renovated a 19th century Greek Revival house on Martha's Vineyard (where he spent many summers as a child) and transformed it into a simple yet stylish vacation home that he rents out much of the year.
With his faithful yellow Labrador Retriever, Frosty, by his side, Tim offers clients unrivaled professionalism and personal attention that is the hallmark of Berkshire Property Agents. He and his business partner, Jen Harvey, have assembled a team that shares their work ethic, commitment to community and appreciation for rural life. They designed their storefront office at 12 Railroad Street in Great Barrington to be a reflection of their personalities--collegial, welcoming, stylish and pet-friendly. "I choose to live and work in the Berkshires," says Tim, "because of the natural beauty, and because the people here are smart, worldly, yet down to earth."
Tim is a Conservation Commissioner in the town of Monterey and sits on the boards of Berkshire MLS, Berkshire Natural Resources Council, and Berkshire Visitors Bureau, and he is an advisor to the Berkshire Film and Media Commission and The Trustees of Reservations.